The Log: RRMC yearbooks from 1943 to 1995
The Log yearbook was published annually to record and commemorate events and moments at the Royal Roads Military College and its antecedents — Royal Canadian Naval College, Royal-Canadian Navy-Royal Canadian Air Force College and Canadian Services College Royal Roads.
Published from 1943 to 1995, each Log documents, through photos and text, a year in the life of students and staff at the college.
View the logs in person
The archives at Royal Roads University holds a hardcopy of each yearbook. Schedule an appointment to view the logs in person.
View the logs online
You can view the yearbooks as an online flipbook or through the archives database. In the former, you can zoom in and out as needed; in the latter, you can download a PDF copy to keep.
For quick access, scroll down to choose a yearbook from the online flipbooks, arranged by year of graduation from Royal Roads.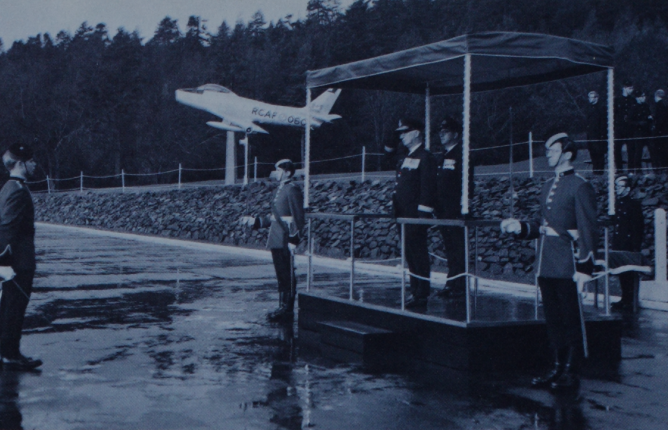 Read more about the yearbooks
Read more about our archival holdings of these yearbooks in the Royal Roads University Archives database.
Explore the yearbooks