Commemorating CSC/RRMC — 1963 to 1988
Annual events at the Canadian Services College/Royal Roads Military College were commemorated in large-format photograph albums.
These albums, created between 1963 and 1988, may be known to ex-cadets as the "Blue albums" or "Len Watling albums."
View the albums in person
The archives at Royal Roads University holds an original hardcopy of each photo album. Schedule an appointment to view the albums in person.
View the albums online
You can view the albums as an online flipbook or through the archives database. In the former, you can zoom in and out as needed; in the latter, you can download a PDF copy to keep.
For quick access, scroll down to choose an album from the archives database, arranged by year.
The photo albums were digitized in 2013 thanks to a British Columbia History Digitization Program grant from the Irving K. Barber Learning Centre. Funds were matched by the the RRU Military Heritage Committee and the Friends of Hatley Park.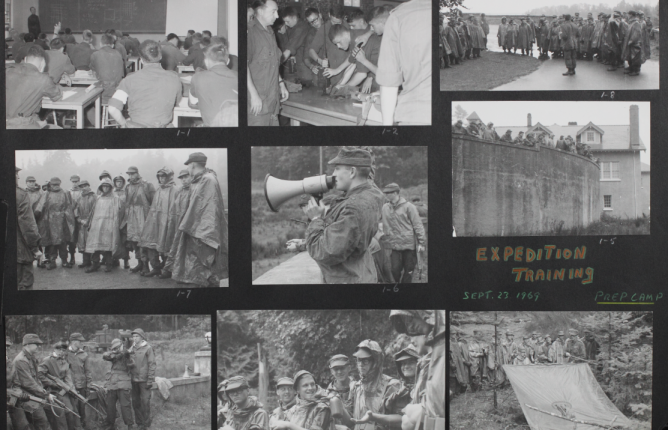 Learn more about the albums
Read more about our archival holdings of these photograph albums in the Royal Roads University Archives database.
Explore the albums