Search our collections (Discovery)
Search for books, scholarly journals, newspaper articles, ebooks, theses and dissertations, videos, and more using our Discovery search tool.
Quicklinks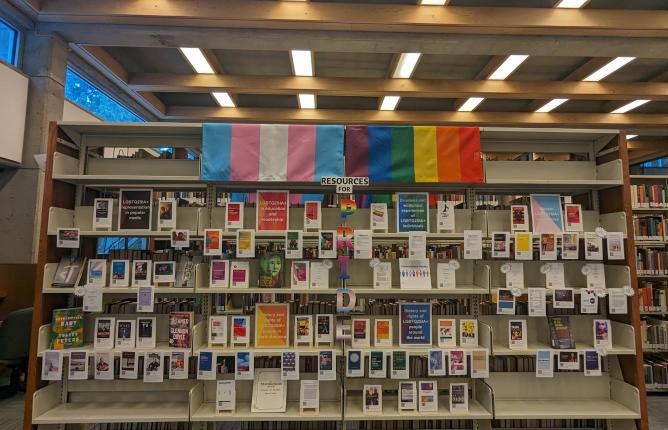 It's Pride season!
Come explore faculty and student publications, books and films from the RRU Library collection on topics related to the LGBTQ2SIA+ community.
Visit our online display
Land acknowledgment
The Royal Roads campus is located on the traditional Lands of the Lekwungen-speaking Peoples, the Songhees and Esquimalt Nations.

With gratitude, we live, work and learn here where the past, present and future of Indigenous and non-Indigenous students, faculty and staff come together.