Royal Roads University faculty and graduate students are scholar-practitioners who focus on innovative, applicable, real-world research.
Research projects, theses, and dissertations by RRU scholars are collected in our open-access institutional repository, VIURRSpace. RRU Library also supports our scholars to display and share their research through our Showcase program.
The goals of VIURRSpace and Showcase are to:
showcase RRU research by making it openly and widely available
archive scholarly and creative works by RRU faculty and students
introduce prospective and current students to the community of RRU research
VIURRSpace information for RRU scholars
When you publish your work through VIURRSpace, you make it accessible to the world.
Because the repository is open access, your work will get more exposure. Scholars at RRU and beyond will be able to find your research and use it to inform further studies.
Publishing your work in VIURRSpace can also help you meet the Open Access publication requirements of many granting organizations.
Royal Roads students are required to submit a copy of their thesis or dissertation for publication in VIURRSpace.
Read our guide to learn more about submitting your work to VIURRSpace.
Looking for more research support? Visit RRU's Research Office.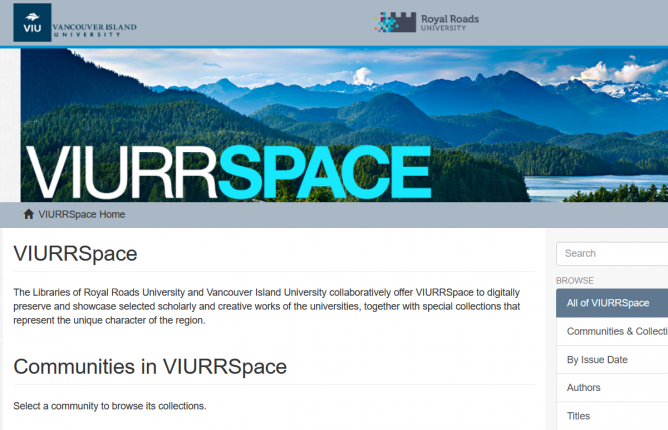 Visit RRU's institutional repository
Access hundreds of articles, projects, theses and dissertations published by RRU faculty and students. Browse by school, or search the entire collection.
Go to VIURRSpace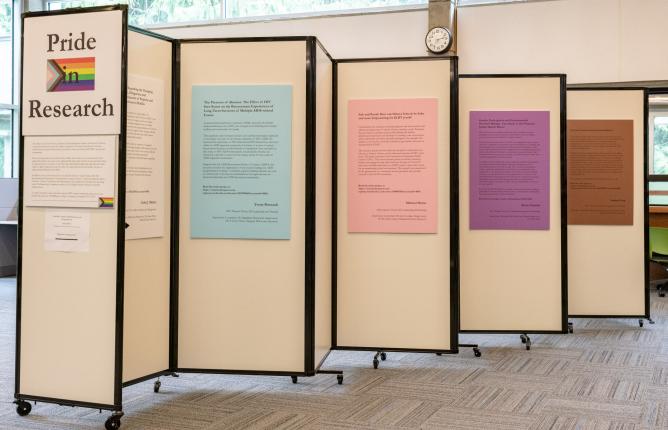 Showcase
Visit the Library Showcase to explore RRU's innovative, applied, and real-world research.
Go to Showcase