Welcome to our digital display
From self-driving cars to job automation and neural network algorithms, Artificial Intelligence (AI) has become part of our everyday life. Do you want to learn more about it? Have you felt threaten by it? Can human beings and AI co-exist?
Come check out our display! We have curated a collection of library resources that explores the many facets of AI. Browse the links below or come in person to see our physical display in library building 2nd floor.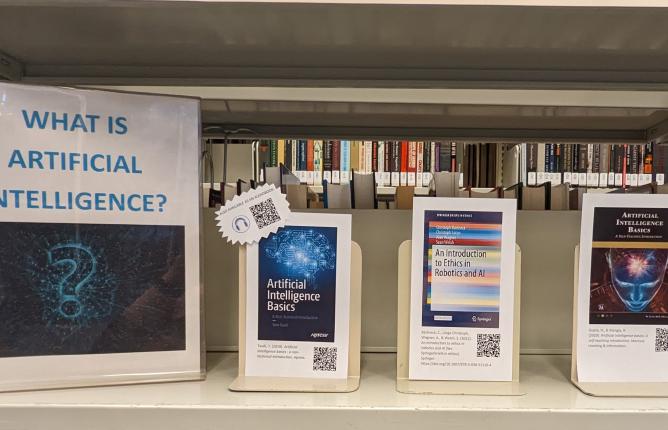 What is AI?
Explore the fundamentals of artificial intelligence with these RRU Library resources.
View resources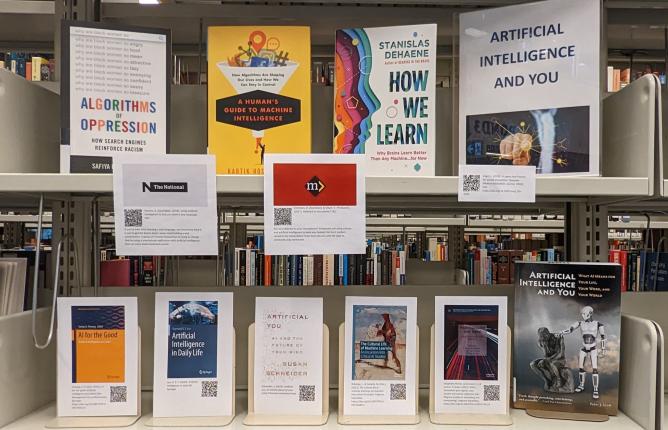 AI and you
AI is rapidly becoming a part of our everyday lives.
View resources
AI in media and the arts
Explore resources on the use of AI in arts and media.
View resources
AI in business
How is AI changing the world of business?
View resources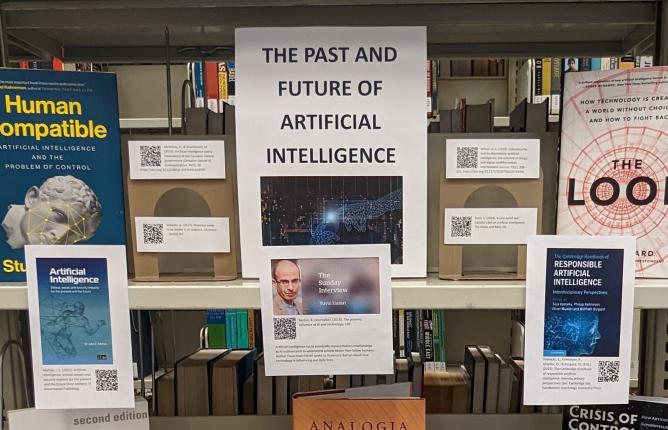 AI: Past and future
Find out where AI started and where it might be heading.
View resources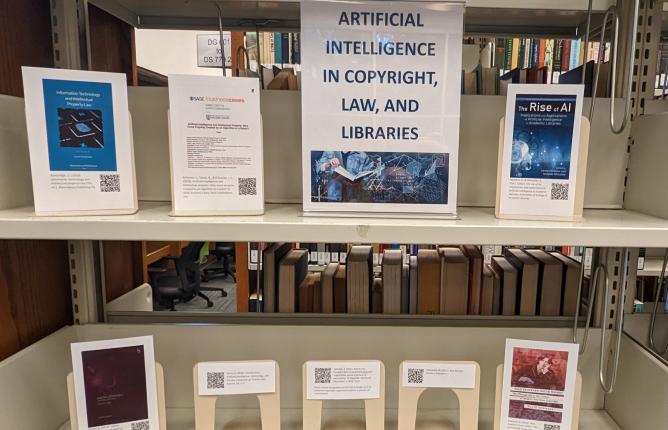 AI in copyright, law and libraries
Who owns the copyright on a work created by AI trained on the work of living humans? Discover the fraught intersection of AI and the law.
View resources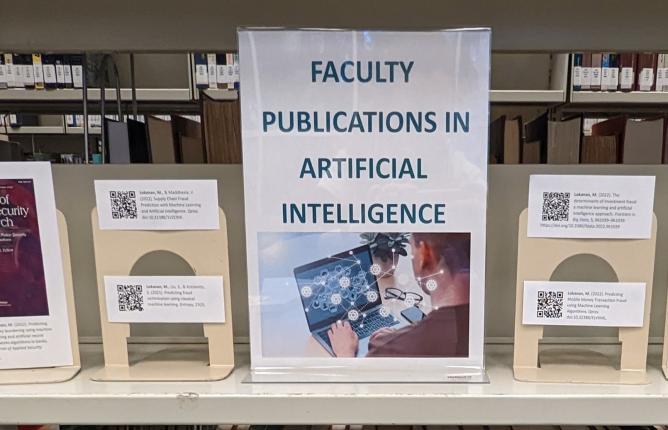 AI: Faculty publications
RRU's own Mark Lokanan has done some fascinating work in the area of AI and finance. Explore his research here.
View work by our faculty