Hello from RRU Library!
You may need a helping hand with the Library's services and resources, whether it's your first week on campus or the third quarter of your degree.
Help is near. Start here:
RRU Library overview video
Interactive presentation
Prefer a more interactive experience? This animated PowerPoint presentation uses a very similar slide deck to the one in the video and provides you with links to explore along the way.
Answers to quick questions
Have a quick question? The Library and Writing Centre both provide searchable FAQs and offer email support for current students.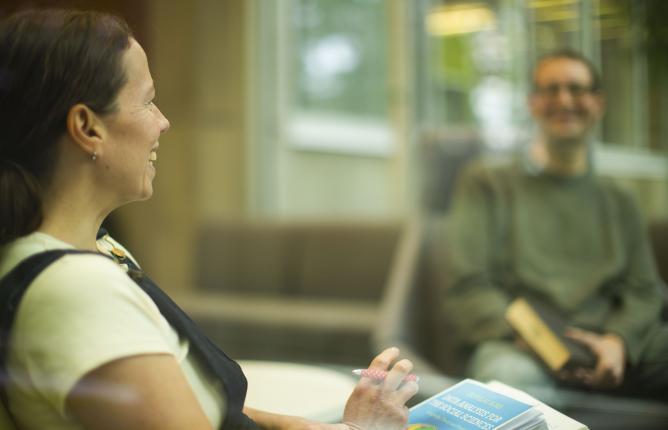 Talk to us
The Library and Writing Centre offer one-on-one appointments with students to discuss research and writing. Let's talk!
Book an appointment